With a presence in Kitchener since 1906, Knell's is a leading supplier of door & hardware and industrial supply products in Southwestern Ontario. In 2012, Knell's expanded its service capabilities to the openings industry by acquiring G&A Lock Services LTD, a local company founded in 1966 by George Uhrig, Al Culshaw, and Gerry Dunkel.  G&A continues to be a well known and trusted name in security. With G&A Lock & Security as a division of Knell's we provide full-service to the non-residential openings industry.   This includes the safety and security of property.
In November 2019, Knell's grew yet again by acquiring Great Lakes Architectural Hardware Inc.  Since 2000, Great Lakes Architectural Hardware was a distributor of architectural hardware and related products and services.  Bringing this well-regarded company into the fold of Knell's was a natural fit.  We knew that by combining our knowledge, talent and skill sets, we could do more together for the industry and markets in which we serve.
Our valued customers include architects, contractors, the trades sector, property managers, business owners, public institutions, manufacturing and maintenance professionals.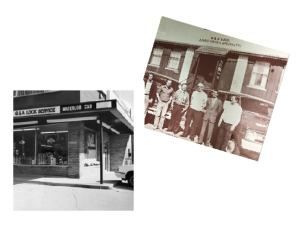 Knell's is one of the longest standing businesses in our community. Our strength is customer loyalty, serviced by experienced and passionate employees who believe it's why we sell rather than what we sell.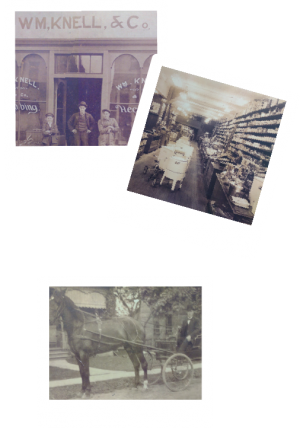 Our Staff
The culture at Knell's is unique, and we place a high value on family and work life balance. We invest in our staff, support and encourage each other to be the best we can be. We are guided by our values and believe strongly that the greatest results of our work will come from the integration of our collective perspectives, talents and experiences.
Many of our employees have been with us for their entire careers. They are loyal and hardworking, striving to help Knell's be the company that customers depend on for knowledge, products and service. Find out what our staff say about us HERE
Qualifications & Certifications
Knell's is an industry leader whose expertise is recognized on a regional and national basis and supported through many recognition and certifications.
We are an active member of the Door and Hardware Institute (DHI), the only professional association dedicated to the Architectural Openings Industry. With the purpose of advancing life safety and security within the built environment, DHI represents the North American openings marketplace as the advocate and primary resource for information, professional development and certification. With the focus on their members, DHI strives to be the indispensable resource for industry trends, best business practices and advanced education. DHI remains a powerful advocate for creating a favourable code environment in the life safety and security industry.
Learn more about the Door and Hardware Institute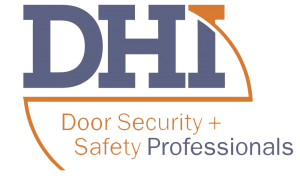 Knell's is also a member of The Association of Ontario Locksmiths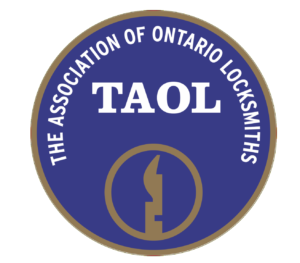 Our staff participate in the DHI Educational Schools to receive their certification designation as recognized professionals in the industry. We encourage and support our staff in the pursuit of continued education whether it be professional development, certification requirements or product knowledge training.
Learning is a treasure that will follow its owner everywhere
– Chinese Proverb
Rob Dippell
President & General Manager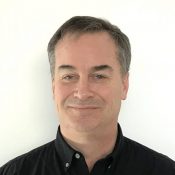 Michael Moore
Vice-President
Door & Hardware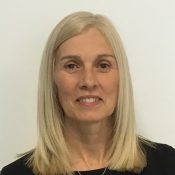 Shawna Frede
Human Resources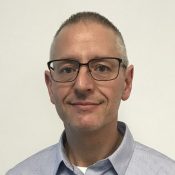 Steve Daunheimer
Sales Manager
Door & Hardware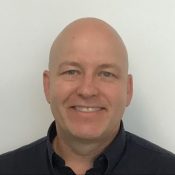 Rob Tomchick
Sales Manager
Door & Hardware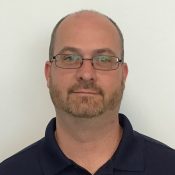 Caleb Stephens
Operations Manager
Door & Hardware/Electronics Security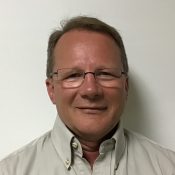 Steve Uhrig
Operations Managers
G&A Lock & Security

Steve Keith
Operation Manager
Industrial Supply

As a Company we believe in the importance of supporting our community by giving back and sharing our time, talent, and treasure with charitable organizations and not-for-profits. We annually support organizations like the Child Witness Centre, Rotary Club of Kitchener and Habitat for Humanity.
We also encourage our employees to volunteer and in recognition of their volunteerism, we are pleased to make a donation or sponsorship to the not-for-profit or charitable organizations for which they volunteer.
Each year, a number of our employees take advantage of this opportunity to support their charity of choice. The Forest Hill's TreeGeneration initiative is an example of an employee who used this volunteer donation program to purchase a "Wishing Rock".
Whether providing monetary value, sharing a skill or general volunteering, we know that these contributions bring about positive social outcomes and benefit volunteers, donors and communities alike.
Forest Hill's TreeGeneration – An initiative to provide a place for kids to play and learn though the use of trees, rocks, and other natural elements.
"G&A's exemplary service on all fronts never ceases to impress us. One of our pastors joked that your company tag line should be, 'unlocking smiles everywhere' as we have never had anything but amazing experiences with all G&A staff we have ever come in contact with."
St. Matthews Lutheran Church
"We love the system. I'm always keeping an eye around the dealership and I can find anybody I need to within moments of looking. Plus we've caught so many acidents like damage to the building. You can confront people with confidence because you can show them the clear video"
Mark Wilson's Better Used Cars
"Knell's is awesome. Customer service is superb. I talked to Alicia and she was really nice and knowledgeable. Very helpful. The manager Brian was ready to help, very good listener and knew exactly what I wanted. I'm glad he was there to help. The warehouse is neat and tidy for a warehouse. If you want great customer service and knowledgeable warehouse staff, go to Knell's for your doors, bathroom and hardware needs!."
"G&A has installed both access control and video monitoring systems for us and both serve our purposes well. They have provided creative solutions for our unique needs. Ryan first came for a site visit and made suggestions for the type of equipment that would best suit us. Once products were delivered, installation was timely and professional. We had one steel door to be installed in a field stone wall with an opening that was not quite adequate to fit the door. Without hesitation, the technician went above and beyond to do the messy job of enlarging the opening to making it work. The door functions perfectly and looks great. Ongoing support has been fantastic as well with everything from condensation issues due to our wet/refrigerated warehouse to a warranty replacement on a camera. Thanks for the great service and keep up the good work!"
Pfenning's Organic – Balanced Farming
Markus – St. Agatha, Ontario