You need it...we have it!
Industrial Supplies
Maintenance supplies
Power tools & machinery
CHECK OUT OUR PROMOTIONS
Health & Safety equipment
Reference Guide
Industrial Supply
2021 Reference Guide
Click the link to below to
explore products & supplies
To get the job done
Quality Tools
LEARN MORE ABOUT OUR PREFERRED VENDORS
We offer some of the most
recognized brands
Industrial Supplies
Our Promotions
CHECK OUT OUR PROMOTIONS
Purchase today while quantities last
Ready to Ship & Deliver
Stocked Warehouse
ORDER PRODUCTS
We maintain a large inventory to meet
your everyday needs
Meet Our
Dependable
Sales Team
Expert Knowledge
Years of Experience
Is ready to help you...
Our Staff Team
CONTACT US
Research product solutions
Make recommendations
Answer Questions
Corded and Cordless
Milwaukee Tools
2020 Hand Tool, Storage and Safety Catalogue
With Durability and Performance
As a distributor we can help you get
what you need.
Surface Technologies
Walter
Learn More
High performance, quality product and
metal working needs
solutions that can satsify all your
Guaranteed Tough
DeWalt
Learn More
Power Tools & Hand Tools
Gear & Equipment
Accessories
SureWerx Brand
Peakworks
Power Tools & Hand Tools
Equipment
Specializing in Fall Protection
Learn More
Learn More
Knell's is a distributor of a wide range of quality industrial and safety products to service contractors and maintenance professionals across Southwestern Ontario.
Whether you are needing tools to complete a construction project, make repairs or order maintenance supplies, we are committed to finding you the right products and solutions. With a stocked warehouse we have products ready to ship and deliver to your door or pick up at our showroom. If we don't have it in stock – we will find it quickly!
Our knowledgeable staff are ready to answer questions, research product solutions and make recommendations to meet your requirements.
Product education is always available.  We develop buying programs that make sense and save you money.
We maintain a large inventory of products in our 38,000 square foot warehouse. Some of our products include:
Abrasives
Power Tools
Machinery
Cutting Tools
Health and Safety Equipment
Maintenance Supplies
With a mobile team of sales representatives we can assist you remotely for all your industrial supply needs. In addition, we operate a storefront location.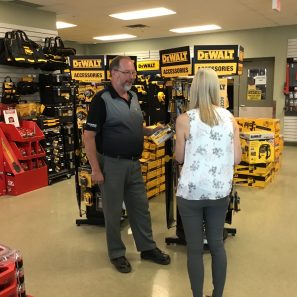 Meet Our Sales Representatives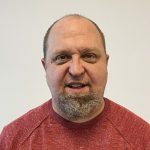 Mike Colquhoun
519.590.6454
Kitchener, Ayr, New Hamburg, Baden, Stratford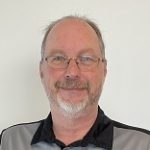 Barry Thompson
519.572.8082
Waterloo, Brantford, Elmira, Listowel, St George, Wingham, Woodstock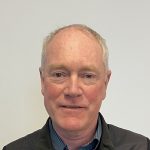 John Thompson
519.578.1001 (x271)
Breslau, Cambridge, Guelph
NEW XcavatorXX – Ceramic Grinding Wheel
Li-ion 40V max series "XGT"
Extreme Locations:  Jupiter's Story