A Division of Knell's
G&A Lock & Security
Locksmith Services
LEARN MORE ABOUT OUR SERVICES
Access Control
Video Surveillance
Book Online or Call
Service Request
BOOK A SERVICE REQUEST
Our mobile team of technicians provide
onsite service and installation
Leveraging Technology
Security Solutions
High-security locks
LEARN MORE ABOUT OUR PRODUCTS
Mechanical and electronic security solutions
Integrated systems
Wilfred Laurier University
Our Projects
LEARN MORE ABOUT OUR PROJECTS
Waterloo, Ontario
Business and Property
Protect Your...
CONTACT US
We will help you find the right product
solution for your individual needs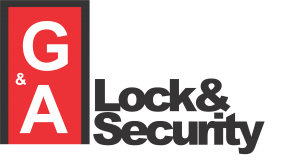 As a Service Division of Knell's, G&A Lock & Security is a leading locksmith and security integrator specializing in mechanical and electronic security solutions. With over 45 year of experience serving customers throughout Waterloo region and Wellington County.
We have the skill sets and manpower required to complete all types of projects, quickly and efficiently. We provide leading brands such as high security Medeco, Mul-T-Lock and electronics solution brands such as Genetec, Axis, Record, DSC and Salto.
With a mobile team of technicians we provide onsite service and installation for all of your lock and security needs. In addition, we operate two storefront locations allowing us to serve customers as walk-in or on-site.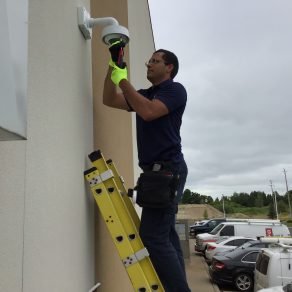 Virtual Network Data-On-Card
Wireless Real-time Access Control System
Comprehensive Unified Security
24/7 Surveillance to cover your darkest and brightest areas
Lightfinder 2.0 Comparison